Vuja De: Creativity Cards
Undergraduate Thesis: Spring 2021

I started art school with a firm belief that I could not draw. Therefore, I was not creative. Going through college I began to question where creativity comes from and how can I achieve creatively?

The answers I sought led me to my thesis centered around the question, "Through play, how might we engage male high school students with creative thinking?"

I named Vuja De after a French saying that means looking at something familiar in a new light. The game is based on creativity training programs from psychology. I argued that creativity is an essential part of each student's education and should be treated as such. Through play, I believe, we may better engage male students outside of the arts by making joyful, meaningful experiences with creativity in low-stakes environments.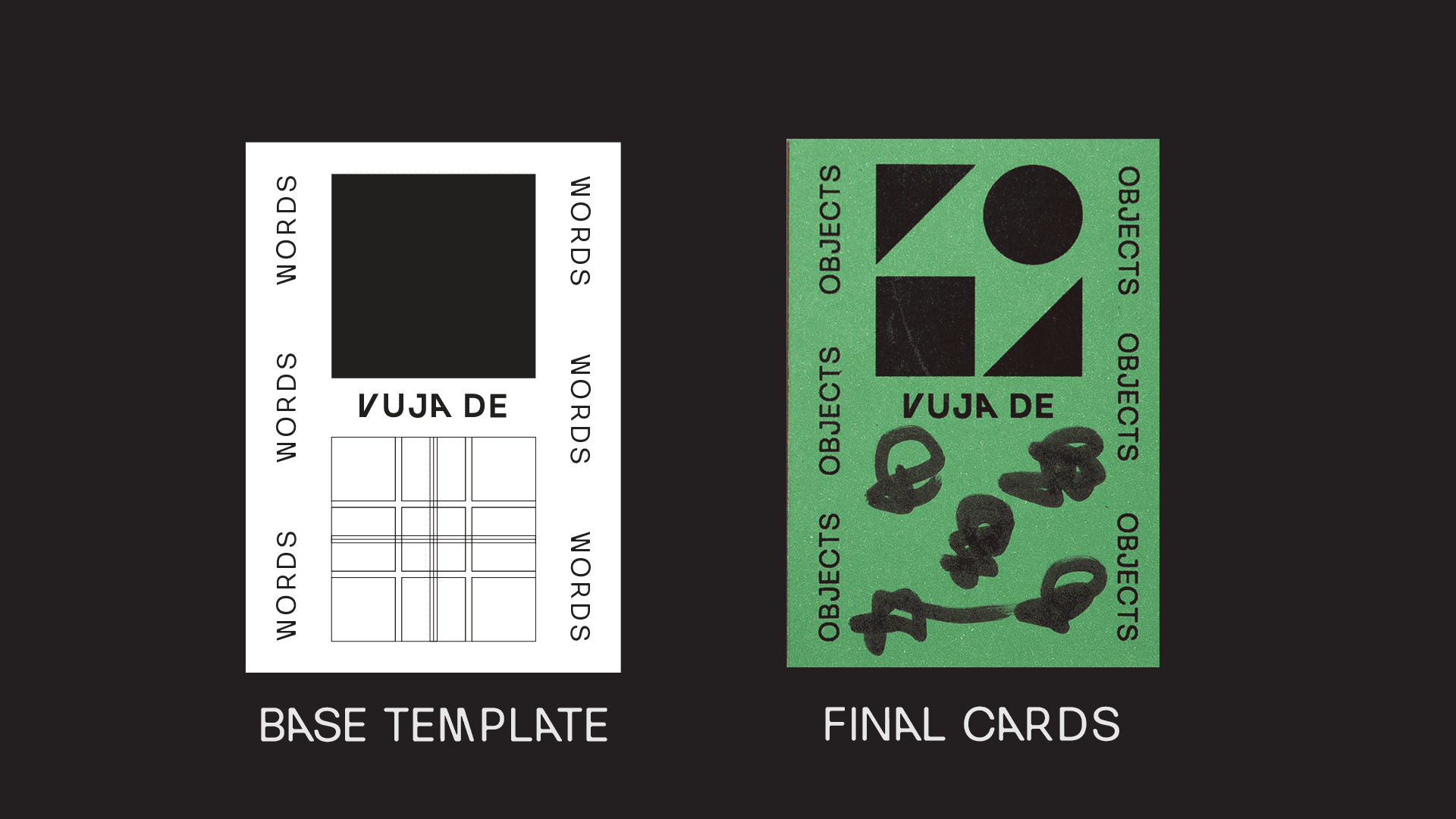 ---